Tax Resolution Services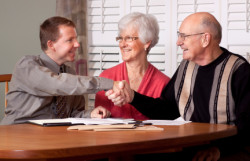 Are you in search of IRS assistance? Have missed tax payments or late returns placed you in a shaky financial spot? If so, turn to the team of tax help specialists at Acello Tax Resolution Group. Although things may seem bleak at the moment, our network of tax attorneys, EAs, and CPAs is precisely what you need to address your tax issues and obtain effective tax relief for a brighter financial outlook. Whether your tax problems are personal or business related, we're here with tax resolution services to get you back on your feet. Seize the chance to turn your state or IRS problems around: Call now to work with our caring tax consultants!
Proudly serving the Columbus area, Acello Tax Resolution Group is committed to seeing you through tax issues large or small. Since tax resolution cases can differ widely from client to client, it's vital to find a tax relief company with the broad base of knowledge and full depth of experience to customize a solution built around your specific tax problems. Fortunately, our tax consultants can deliver on both counts. With a full spectrum of tax problem solvers available, we're ready to resolve your tax troubles whatever they may be.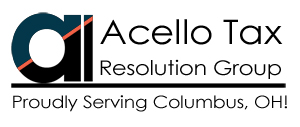 After learning the facts behind your tax situation, we'll work quickly to match you with the tax relief professionals and options most pertinent to your plight. Count on us for a number of possible tax resolution approaches, including:
Government action appeals
Offer in compromise submissions
Filing installment agreements
Penalty abatement requests
Innocent spouse relief claims
Lifting wage garnishment
Tax settlement negotiation
At Acello Tax Resolution Group, we understand the negative impact of delaying your tax relief efforts any longer than necessary. That's why we'll respond promptly and professionally to your tax problems using all of our available tax help resources. We want you to join our list of satisfied tax resolution clients in the Columbus area, and we're determined to help you bridge the divide between you and the relevant tax authorities.
Take the first step toward measurable tax relief for you or your business: Reach us today over the phone or contact us online.
Tax Help Is Here!
If you're feeling lost in dangerous tax territory with no way out, don't hesitate to call Acello Tax Resolution Group. Bringing you tax relief is what we're here for, whether you're a self-employed individual, owner of a small business, or CEO of a large company. There is light at the end of the tunnel when you build a successful case for an offer in compromise, penalty abatement, or other form of tax resolution tailored to your needs. Let us help. Call our tax consultants today!
tax penalty abatements
tax resolution
tax settlement