Tax Penalties and Settlements
When you fail to meet your tax obligations, it won't be long before the original amount owed becomes a mere fraction of your total tax balance. That's because, until you make a good faith effort to pay off what you owe, your tax debt will continue to be compounded by tax penalty after tax penalty as well as other hefty fees and interest charges. To stop the cycle of runaway tax fines and penalties, it's essential that you contact Acello Tax Resolution Group without delay. Our professionals can work with you to achieve a satisfactory tax penalty abatement or tax settlement with the IRS. You don't have to face astronomical IRS penalties alone: Get in touch with our tax settlement experts today!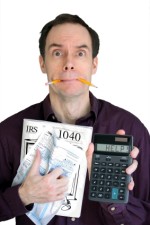 Even when you have no hope of covering your total debt, it's imperative to engage the team from Acello Tax Resolution Group for prompt attention to your tax penalty problems. In addition to any large monetary IRS penalties you may already be facing, the powers that be can punish you further by garnishing your wages or seizing your assets. The time to take a stand against such severe tax fines and penalties is now, before you lose another night's sleep. Our network of qualified professionals includes tax attorneys, EAs, and CPAs, fully trained to get your tax penalties lifted and negotiate tax settlements so you can move on with your life.
What type of tax settlement you're eligible for will depend largely on the history and circumstances of your case. At Acello Tax Resolution Group, we can work with Columbus-area individuals and businesses alike to remove tax penalties through the following IRS tax settlements:
Penalty Abatement: In which the IRS removes tax fines and penalties to reduce the total of your tax bill
Offers in Compromise: Granting substantial tax debt reduction in exchange for promising to pay off the remainder of the balance
Installment Agreements: Whereby your debt is divided into manageable monthly installments
Release of Wage Garnishments, Liens, or Levies: Protecting your assets and paychecks from IRS seizure
With the government's harsh collection and compliance strategies, you need to fight back with some hard-nosed tactics of your own. Whether that means a skilled tax attorney petitioning for IRS tax relief or an EA arguing a case for IRS penalty abatement, you can be certain Acello Tax Resolution Group can help. We'll do our very best to reduce or even eliminate those heavy-handed tax fines and penalties once and for all. With a whole network of experts available, you're sure to get a taxes settlement that's more than fair when you call our team.
Strategies for IRS Tax Relief
Everyone deserves a second chance to make good on past tax debts. But that shouldn't involve ballooning tax fines and penalties with virtually no end in sight. When you have tax penalty issues you need resolved, call us in the Columbus area ASAP. We're Acello Tax Resolution Group, and our network of tax settlement specialists is ready to go to bat for you!
Tax Penalty Help
Tax Settlement
Tax Fees and Resolutions
Tax Penalties
IRS Settlement