IRS Audits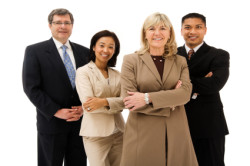 Are you gearing up to contend with a personal or business tax audit? How about switching gears instead and letting Acello Tax Resolution Group take the pressure off you? The truth is that IRS audits don't have to be the gut-wrenching horror stories everyone imagines. With our network of audit defense professionals walking you through the process, you can stay calm and confident in the face of your tax audit, knowing you're well prepared for whatever questions may come along. If you've received notice of an audit by the IRS, contact us right away for protection from the onset. To retain our tax audit services anywhere in the Columbus area, just call or send us an e-mail today!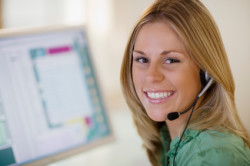 State and federal tax officials have the final say over your tax audit. But it never hurts to have experienced tax advocates presiding over your audit defense. That's where the team from Acello Tax Resolution Group can make a significant difference. Not only will our network of tax attorneys, enrolled agents, and CPAs keep you from overlooking key details during your personal or business audit proceedings, but we can also be of tremendous assistance after the tax audit is over. If the auditor determines you owe back taxes, we'll be right there to help you negotiate an agreeable IRS settlement, such as an offer in compromise reduce your remaining tax debt.
Best-case outcomes to IRS audits don't just happen by chance. They're the result of careful planning and organization, including:
Complete documentation to support your case
Full knowledge of what information to communicate
Expert representation throughout the audit process
Skilled negotiation for effective settlement options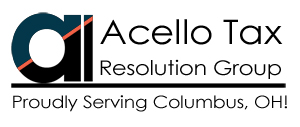 Working with Acello Tax Resolution Group is a great way to ensure that all of your tax audit necessities are covered. What's more, our audit defense services are available for individuals, businesses, and corporations across the Columbus area, no matter how many years of tax returns your audit by the IRS includes. As a tax resolution network experienced in dealing with federal and state tax problems, we have the training and know-how to steer your tax audit toward the most favorable conclusion. Make us a part of your audit defense team today!
Tax Audit Specialists
While you can't control whether you get selected for IRS audits, you can call the shots when it comes to who will take the lead for your personal or business audit planning. Instead of going it alone, team up with Acello Tax Resolution Group for expert insight and direction over the course of your tax audit. Because our professional network includes skilled tax attorneys, we can even help if your case is one of the few that makes it all the way to federal tax court. After all, we'll stop at nothing to ease the hassle and handling of your IRS audits and other tax problems. Contact us now to plan your audit defense.
irs audit
offer in compromise
tax audit