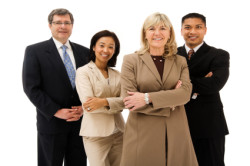 You're not the first person to be tripped up by tax problems. It happens all the time to residents and business owners in every income bracket. Yet, there is no one-size-fits-all remedy for difficult tax issues such as IRS penalties and back tax debt. When you're faced with the unique challenges of federal or state tax problems, you need Acello Tax Resolution Group. Bringing effective, customized tax assistance to the Columbus region, our network of professionals is the answer whether your tax troubles are best served by a tax attorney, an enrolled agent, or a CPA. Find out more about our versatile tax help options today: Reach us by phone or e-mail!
Seasoned Tax Consultants
Tax Relief Specialists
Personal and Business Tax Help
Audit Defense Services
Timely IRS Assistance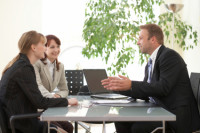 At Acello Tax Resolution Group, we're able to assist clients with tax problems of all types and sizes. Thanks to our wide range of industry connections, we can connect you with experienced practitioners who are fully versed in tax relief strategies from IRS penalty abatement to offer in compromise negotiations and other forms of effective tax debt reduction. What matters most in cases of tax resolution is that you act fast to secure the best possible outcome.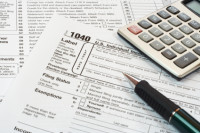 Utilizing our extensive network of tax attorneys, enrolled agents, and other tax help professionals, you can save yourself a great deal of time and trouble by ending your tax problems before they snowball out of control. Whether you're a self-employed individual, a small business owner, or the CEO of a large corporation, we're able to provide you with the professional expertise you need to stop tax problems in their tracks. We also work with Columbus-area families to resolve tax issues in a timely and agreeable manner.
Serving clients across the Columbus area, Acello Tax Resolution Group is proud to work with both individuals and businesses throughout Ohio's capital region and beyond. If you're looking for a tax relief specialist with the know-how to end your IRS problems, make us your first choice for skilled tax attorneys, enrolled agents, and CPAs. Our team is available for tax resolution services in Athens, Bellefontaine, Chillicothe, Dayton, Lancaster, Mansfield, Newark, Springfield, and all across the surrounding vicinity.
Why trust just one tax help advisor to resolve your situation, when you could have a whole network of tax consultants working on your behalf? Give us a call now to get started!